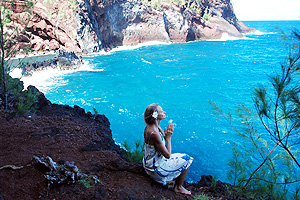 Megan Wells, the creator of this site, spent years fighting this condition on her own. Since no medical doctors helped her, she began the pain staking search for a way out of the suffering on her own. Her ability to live a normal life again is proof that what she discovered works. For comments and feed back from some of the people Megan has consulted with see Testimonials.
Read More about Healthy Lifestyles Consulting Services

From her
first hand
experience and years of internet and medical research, plus feedback from 100's of victims she has now helped, Megan has gathered priceless information on what to do and what does not work. She can save you $1,000's of dollars and months, if not years, of needless suffering. If after following the protocol suggested on this site you still have questions or want personal guidance you can now schedule a phone consultation with Megan.
---
Schedule an Appointment
For an appointment for private consulting with Megan by phone, please fill out the Intake Form and fax or email to Megan. Please allow 24-hours prior to your appointment scheduled.
Fees for all consultations are $100 for 60 minutes minimum. Additional minutes over 60 are billed in 30 minute blocks at $50 each. All appointments are paid in advance via Credit Card.
Download the Credit Card Authorization Form for Consultations

---
NOTE:
The first 30-minutes on the initial appointment, for those registered as buying Arbonne and CedarCide through Megan will be will be FREE of charge. Please understand that since her time will now be tightly scheduled, no un-booked overtime will be possible. (See ordering instructions under Products)
Missed appointments will not be refunded unless cancelled by email or fax prior to 24-hours before time of appointment.