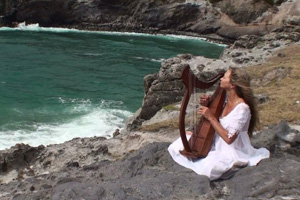 Megan Wells is an author/lecturer, alternative health consultant and a yoga instructor. She grew up on an organic farm in Tillamook, Oregon in the 50's & 60's and was mentored during her childhood by a spiritually advanced grandmother. The truths revealed to her in Nature brought her to the path of Natural Hygiene, fasting, and the Essene Teachings (original Christianity) at the early age of 15. She embraced the teachings of Paramahansa Yogananda (Self Realization Fellowship) at 16 and began seriously practicing the 8 limbs of Yoga (the science of self mastery) as a way of life.
Her 50 years of experience and understanding of life enhancing principals has contributed to her suggestions on how to help you overcome challenging health concerns including the Collembola plague.
For more information on Megan's books go to MeganWellsBooks.com
Megan was a professional ballet dance and a real estate agent residing in Southern California for 20 years before moving permanently to Hawaii in 1988.
She has a 38-year-old daughter, 19-year-old grandson, and a 19 month granddaughter.
After discovering the non-toxic products to clear her own house of Collembola infestation, she created All Natural Pest Control, Inc. to provide non-toxic pest control services to her community on Maui.  See Megan's Story on About on AllNaturalPestControl.net.